Our Practice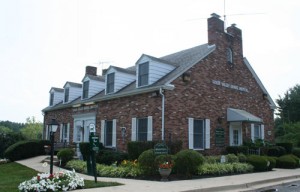 Established in 1970, Green Valley Animal Hospital is a full-service veterinary hospital that has been under the ownership of Dr. Laura Page Warden since October 2003. Our hospital is outfitted with digital radiology, including digital dental radiology, ultrasound, a complete in-house laboratory, surgery suite, ICU, and many vital tools that allow us to quickly diagnose and treat our most critical patients.
Dedicated Animal Care
The veterinarians of Green Valley Animal Hospital are committed to providing every patient with the highest levels of medical and surgical options available today. The comfort of your pet is our top priority, and we are pleased to say that we offer state-of-the-art pain management to all of our patients. We pride ourselves on our professionalism and quality patient care. Additionally, we are pleased to offer options for boarding and grooming to our clients.
Our Mission Statement
"We at Green Valley Animal Hospital enrich the lives of all who enter our practice by providing compassionate, lifelong care for your pets, outstanding customer service for our clients and a wonderful work environment for our employees."
Please fill out our new client registration form before coming in to see us on your first visit. This will help to prevent longer wait times once you arrive. Just bring the completed form with you and turn it in to one of our receptionists at arrival or you may also mail us your completed form. Form can be found on our New Client page.